Join our Community Today!

[BASIC: $9/month x 24 or 'til canceled-see below for benefits]

[PREMIUM: $297 + $9/month x 24 or 'til canceled-see below for benefits]

[PLATINUM: $997 one time-see below for benefits]
Learn the Note Business and how to structure Seller Financing transactions to build it.  Get help with your Real Estate and Note deals. 
[See the Events Calendar to the right to find out what we're up to.]
As long as you're a member of the community, you'll receive training and support around your owner financing and note transactions. 
"Thanks Dawn, I have found your information to be a dynamic resource in moving my business into purchasing notes directly. Your video interviews with experts in various financial fields have been a blessing packed with real life examples and down to earth information. I enjoy speaking with you as a fellow investor and truly appreciate the fact that you are "reachable" on a consistent basis. Anyone interested in the note business should appreciate this valuable information for the nominal club fee.  I look forward to speaking with you again soon." ~David Jackson, OFC member
"Dear Dawn, I feel confident you are both the real deal, and someone who genuinely cares about her students.  I am amazed by the amont of content you offer for such a small price.  I am currently on a fixed income, but with your training and encouragment, know I will soon be making a good, sustainable income. Respectfully," ~Allan Meinecke
It's no secret that "the system" isn't working that well and that things are likely to get increasingly "interesting". We need to know how to get things done without relying on the banks, and in a way that supports individuals and communities.
Sure, owner financing fetches the highest possible price for a property, but does that help if the note created in the process isn't worth the paper it's printed on? Or… what if there are other owner financing strategies (other than the creation of a note & deed or mortgage) that would actually be better for the situation at hand?
You can thrive if you know how to use owner financing strategies to buy and sell real estate.
Becoming proficient with Owner Financing & Notes is ABSOLUTELY CRITICAL for:
Real estate professionals

Sellers
Buyers
Investors who flip property
People who want to convert property into paper
People who need or want to convert paper into property
People who want to know how to safely make solid returns investing in hard money loans and/or discounted paper

Entrepreneurs who want to learn the "note business"
Note professionals who want to get paid for creating a pipeline of good paper
This membership/training site is a virtual real estate investment club focused on notes and owner financing strategies, and is intended to create a community of buyers, sellers and investors as principals, and real estate, mortgage and note brokers as professionals who are committed to understanding owner financing and private notes, and how to help more transactions come together legally, ethically, and intelligently. We can all learn from each other. It's not uncommon for me to get great ideas from people who thought they were calling to pick my brain!

The market is desperate for this information, and you can learn how to bring it to them.  Get direct and specific help with the transactions you're working on at our meetings, and if you need some 1-on-1 time, please take advantage of the 45 min. PRIVATE CONSULTATION offered to each member, along with the discounted rates thereafter.
Real estate professionals – there is no excuse for not having these tools in your toolbox. You are leaving commissions on the table, under serving your clients, and exposing yourself to unnecessary liability. Even agents who regularly participate in owner financed transactions rarely seem to tell their clients that the note they are now holding can be sold for cash.
Learn how to get your clients cash,
even when they carry.
Sellers – owner financing is one of the best ways to sell property for top dollar in today's market. Let's make sure you choose the right owner financing strategy, limit risk, and create paper worth holding or selling.
Owner financing get you top dollar for your property.
Make sure you get top dollar for your paper.
Buyers – you can get into your dream home without having to qualify for a bank loan. Bankruptcy? Foreclosure? Short sale? Self-employment income? NO PROBLEM! Investors… why not leave all the hard money behind and look for owner-financed opportunities? One-third of properties in the U.S. are owned "free and clear" (have no mortgages recorded against them).
Investors & builders – incorporating intelligent owner financing into your fix and flip investment model could make or break your business. Find out what it takes to create paper worth holding or selling. Too many of you have NO IDEA what you're doing until it's too late! Discover the myths & realities of the Simultaneous Note Sale, and make unbelievable cash-on-cash returns selling owner-financed to other investors.
Note professionals (established or up-and-coming) – you must expand your knowledge enough to become owner financing experts. Leverage your knowledge of notes to function as an owner financing consultant so you can get paid helping to create a pipeline of good paper that you can eventually buy. You need to get better at quickly identifying good paper from bad, and stop wasting your time on deals that don't have a chance of coming together.
Dozens of respected news and financial publications like FORBES, Wall Street Journal, INVESTORS BUSINESS DAILY… LA TIMES, the National Association of Realtors' Magazine & Radio Show, & SAN FRANCISCO CHRONICLE to name a few…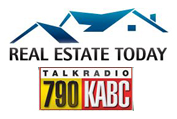 …are starting to write articles and talk about some of the ideas and strategies I want to share with you.
Once you understand owner financing and

"the dance between property and paper"

, you'll have more options than you ever thought possible:
You can buy property with owner financing
You can sell property with owner financing
You can flip with owner financing and keep an effortless spread
You can buy notes
You can sell notes
You can learn to safely make great returns as a private lender
You can broker notes as well as real estate
You can get paid as a consultant
You can get paid for doing professional note appraisals
Like an alchemist…
you'll be able to turn property into paper,
and paper into CASH!!!
Property and paper are just two sides of the same coin. To understand one is to understand more about the other. Property can turn into paper, and paper can turn into property… like water can turn into ice or steam, depending on external conditions.
So… why have I created this club membership & training site?
I want more transactions to be able to come together in a way that meets the needs (and minimizes the risks) to both buyers and sellers. Each and every closed real estate transaction is important in helping the economy survive.
I am absolutely passionate about
liberating 
and
empowering
investors, buyers, sellers and
real estate professionals
in today's market.
I truly get a charge out of helping people put deals together that they didn't think possible. I find this work fun and fulfilling. Owner financing is an idea whose time has come, and I love teaching people about it… even though it's become a lot more complicated with the SAFE Act and other regulations that we need to consider. It's a bit of a jungle, but we can find our way through it.
People are starting to turn to alternative strategies out of desperation… I'd just like to make sure they're guided towards the safest and most intelligent options available.
The reason "creative financing" sometimes stirs up anxiety is because (like with anything) there is potential for abuse, fraud and unanticipated unpleasant consequences. There are some horror stories out there from the last time "creative financing" was the method de jour for getting things done.
It doesn't have to be that way this time around.
We can be creative and "above board" all the way, and help people preserve both real and paper assets. No need to have people walk away from money or equity that is rightfully theirs, or to expose them to unnecessary risk at a time when something like $6.3 trillion in equity has already disappeared from consumer pockets over the last few years. People are scrambling to salvage anything and everything they can, and we can help them implement strategies usually reserved for seasoned investors.
There are too many people who feel trapped, overwhelmed, or shut out of the system by what is happening in the market… too many deals are not coming together that should, and many that come together end up falling apart.
That kind of pain is not necessary.
Sellers are having a tough time getting a good price for their property, because they're having to compete with short sales and foreclosures, and buyers can't get financing.
Property owners are drowning under payments they can no longer afford… they're desperate, confused and don't know where to turn. If they start looking around for answers, they are soon overwhelmed with information, and don't have the ability to sift through all of it and understand how it applies (or doesn't) to their unique situation… they need help.
Real estate professionals have listings they can't take, listings getting ready to expire, buyers that can't qualify, or transactions falling apart…
This is unnecessary.
Another reason I put this site together is because:
I need more good paper to buy!
Most of the notes coming across my desk are just not cutting it! (even ones put together by attorneys… unless those attorneys happen to regularly buy and sell notes in the secondary market).
Nine times out of 10, there are weaknesses that kill the deal and limit the number of note transactions I can close.
There are often one or more weakness in how the seller financing…
transaction was engineered,

paperwork was put together, or
buyer was "underwritten"
Either I can't buy the notes at all, or I have to offer such low prices to the note holders (to offset the risk of their errors & short-sightedness) that they decline to sell, unable to stomach the discount required by market conditions.
This is also pain that is unnecessary.
If I would have been consulted at the point these notes were created, 4 times out of 5 I could have saved the note sellers thousands of dollars as well as grief, remorse, and lost opportunities (and they wouldn't be angry at the professionals who put the deal together for them!)
I would have been able to make sure they had notes worth holding or selling.
As I mentioned… this membership/training site is intended to create a community of buyers, sellers, investors, real estate brokers and note professionals who understand owner financing and how to help more transactions come together in a way that maximizes benefits and minimizes risk. This is a round table approach where everyone shares their ideas, their successes and failures, and helps other members of the club to achieve their objectives.
I will do everything humanly possible to support you as a member of our community.
I don't want you to feel limited by credit scores, Washington or Wall Street. Waiting for someone to come along and "save" us isn't prudent or likely. We need to empower ourselves to get what we want and need, especially when "the system" doesn't exactly seem to have our best interests at heart.
I used to work as an ER nurse in a local trauma center. Now, I'm often in the position of helping people stabilize and recover from traumatic experiences with their real estate transactions, and/or helping them resuscitate and safely maximize passive earnings on their retirement dollars.

We are not at the mercy of the market.
There are more opportunities right now than ever before. All you need to take advantage of them is a little knowledge and support.
If you already know you want choices and options and to join a community of people committed to the same things, join us right now!
In the U.S., over 50% of properties have either no loan on them (are owned 'free and clear') or have a long-term fixed-rate loan (AKA: "attractive financing").
Which owner financing strategy are you going to use to buy or sell them?
"Subject to"?
An AITD? ("wrap"?)
A note and deed of trust or mortgage?
A contract for deed or land contract?
A title holding (land) trust?
Lease option?
The answer…
IT DEPENDS!!!
No two transactions are identical. How you structure the transaction depends on the needs, abilities and risk tolerance of the individuals involved. What are their short and long term financial objectives? What is the ultimate exit strategy?
Sophisticated investors know all about the techniques and strategies we'll talk about here at Owner Financing Club. Several times a year most buy and sell properties without needing a bank involved in the transaction.
I want the general public to be able to take advantage of these powerful 'secrets'…
Because they shouldn't be secrets!
I'm actually shocked at how hidden all of this information seems to be for most of retail, mainstream America.
Many times buyers and sellers must educate their real estate agents, their attorneys and CPA's about creative strategies… because sadly, these professionals are often not accustomed to talking with their clients about these things.
You have to take matters into your own hands and create the opportunities that are out there for you.
Like I said, many investors (including myself) use owner financing strategies to buy and sell properties. I doubt I'll ever approach a bank again about buying a property. But unless you spend a lot of time & money taking several real estate courses and going to lots of seminars, you just don't become aware of the options available to you.
It's important to know that there are several ways to successfully put creative real estate transactions together, but there are even more ways to SCREW THEM UP!
I want you (and/or your clients) to be protected… armed with knowledge & support.
Become a member of Owner Financing Club
Here's what you have access to when you join the community at the

Basic

level:
"Seller Financing on Steroids": you'll receive a complimentary copy of my book  "Seller Financing on Steroids" (a 

$14.97

 value), as a free download as soon as you register.
Monthly virtual Club Meetings  – every 3rd Monday is dedicated to a special guest interview so we keep learning from other professionals with relevant expertise.  Look over our shoulders once a month as we discuss real life owner financing transactions and/or note deals, and get the inside scoop as I tease valuable personal and professional insights from our featured guests.  Webinar recorded and hosted on the site.
Monthly Transaction Review & Calculator Practice  – on the first Thursday of every month, there is a Transaction Review webinar where we go over 1-2 note and/or owner financing deals that I've done recently, or ones that have been contributed by community members.  Get insights as to why they worked, or why they fell apart… tune into the thinking and decision-making process.  You'll see exactly how I use my financial calculator to put these deals together.  I have a phenomenal desktop calculator that makes it easy for me to share every step with you!  Webinar recorded and hosted on the site.
Virtual Happy Hour (training and Q&A)  – on the second Wednesday of every month, we'll have a telephone call that is dedicated to training and Q&A for members only. Remember, we'll be learning from each other and sharing our knowledge, experience and insights. This will definitely help fast track your learning.  Recorded and hosted on the site.
Virtual Coffee (Q&A open session) – on the last Saturday of every month, take advantage of an opportunity to call in and get specific help with deals you're working on, or answers to questions you have, or just to socialize over virtual coffee!  This call is open to non-members as well as members.  Recorded and hosted on the site.
Happy Hour in the Queendom – 3 times a year we will get together in the Southern California area so we can chat in person.  These events may involve specific training, but mostly just give you an opportunity to deepen your understanding, go over transactions, and meet and greet others interested in the conversation.
Discounts – members get discounts to live training events, special online mini-courses that will be taught throughout the year, and in-depth one-on-one deal review consultations.
Market updates & bulletins– stay up to date with what's happening in the note buying world, trends in real estate, and issues that affect owner financing.
Links to trusted resources that will help you along the way as you learn to navigate the world of alternative financing and notes.  Find out what news feeds I'm following and who I count on for good advice.
Realtors, you'll be on my list to receive referrals for listings and sales when I have buyers or sellers in your area that want to work with professionals who understand owner financing (send me your info and the areas and types of property you cover)
AFTER

24 MONTHS OF CONTINUOUS MEMBERSHIP

, THE REVOLVING CHARGES STOP, AND YOU REMAIN A COMPLIMENTARY MEMBER OF THE COMMUNITY.
*****************************
PREMIUM: $297 + $9/month x 24 or 'til canceled 

When you join the community at the Premium level, you get everything above PLUS:
Initial 45-minute one-on-one consultation-- I look forward to meeting you and getting to know how we can help each other.  Perhaps you're looking for help with a transaction you're working on, or you may have general questions about owner financing and the discounted note business, or would just like some guidance about finding your niche in the business. (A 45-minute session is valued at $175)
Professional Note Appraisal Course:  access to the complete Professional Note Appraisal Course (a 

$99

 value), including videos and appraisal templates. A high-powered attorney helped me put these forms together when we were defending a $10,000,000 note portfolio from the IRS!
Pumping Paper for Profits:  the digital version of my home study course, "Pumping Paper for Profits" (Sold separately as a 

$497 

home study course!!).
Document Library–  There is a DOCUMENT DOWNLOAD CENTRAL page now live on the site for all the forms you'll need to put your own owner financing and note transactions together.
Get comfortable with your Financial Calculator–  There is a FINANCIAL CALCULATOR SERIES: a continually growing compilation of training videos that will take you from not knowing a thing about the financial calculator, to being able to comfortably and confidently evaluate any deal that comes across your desk.
AFTER 

24 MONTHS OF CONTINUOUS MEMBERSHIP

, THE REVOLVING CHARGES STOP, AND YOU REMAIN A COMPLIMENTARY MEMBER OF THE COMMUNITY.
*****************************
PLATINUM: $997 one time

When you join the community at the Platinum level, you get everything above PLUS:
Unlimited phone and email support for 1 year-- plus free attendance at any live events. This is a phenomenal value if you plan to be active and will want support around closing your first (or multiple) owner financing and/or note transactions. You have lifetime membership to the community without any other charges.
*****************************
COMPARISON OF MEMBERSHIP BENEFITS
Here's a short segment from one of my 1-on-1 transaction review sessions with a member who was contemplating their first ever discounted note purchase:
All you have to do to start investing in your future is to:
Click one of the "add to cart" buttons above
Check your email for instructions & register for the club

Tune into the community each month & start implementing!
That's it.
It's time for us all to liberate and empower ourselves and our clients from the perceived limitations and chaos going on 'out there' in the market, and learn to take advantage of it instead.
I am so looking forward to helping you and learning from you along this marvelous journey of discovery and empowerment. It'll be great having you hang around here in the club… in the 'Queendom'.
To your success always,